Yesterday, June 22, 2022, the AMTA sent out an email asking for your comments about the Interstate Compact.
Since the summer of 2021, AMTA has been working with the Council of State Governments (CSG) and FSMTB as part of the Technical Advisory Group to help guide the direction of drafting the language of the Interstate Compact. We are pleased to announce that on June 8th, the draft language was made available for review and public comments. 
What is the Interstate Compact?
The Interstate Compact's purpose is to support the mobility of licensed massage therapists across the country and to ease the existing burdens of license portability. AMTA fully supports the rights of massage therapists to freely move from state-to-state without excessive administrative and financial burdens.
AMTA's Concerns with the Current Interstate Compact Draft
We want to make you aware that AMTA is concerned with some elements of the current Interstate Compact draft language. One key issue is the requirement of at least six hundred and twenty-five (625) clock hours of massage therapy education for therapists to participate, when nearly half of the licensed states in the country have a 500-hour requirement. While we support standards for the profession, this 625-hour requirement specific to the Interstate Compact could potentially exclude massage therapists practicing in the 500-hour states, or those that were grandfathered in years' ago, from being eligible to participate.
We believe that if a massage therapist has met the requirements for licensing in their home state and is in good standing, these should be the only requirements to participate in the compact. AMTA will be requesting that this specific language be modified to make the compact more inclusive for our massage community.
Take Action and Make Your Voice Heard
We also encourage you to reach out to our Government Relations team with any questions regarding the Interstate Compact draft. As always, we continue to advocate for all massage therapists as we work with CSG and FSMTB on this important initiative.
2021 Year Review
A Note from the AMTA Ohio Chapter President
Hello Fellow OH LMT's:
I would like to take a moment to bring everyone up-to-date on my life as an LMT here in Ohio, as well as my role in AMTA-OH.
The past many months have been quite trying as well as gratifying all at the same time. Quality Health Massotherapy (QHM) has undergone many changes, some of which were not all that clearly for the better at the time, but have blossomed into a very promising and satisfying future. Just prior to the onset of the pandemic, QHM now proudly serves our Veterans through the US Department of Veterans Affairs. This has helped to solidify our role in our community as healthcare providers, which is exactly why I got into massage. Our office has garnered the acceptance of most of the medical community in our area and we are growing every day. I could not be more proud of the QHM staff.
AMTA-OH has continued to work on our legislative efforts to help better our standing as the trained professionals we all are. While these efforts continue to be moving slowly, they are still moving and we will not stop until we reach a resolution.
In addition, as most of you probably already are aware, LMT's finally have representation at the State Medical Board of Ohio with the creation of a standing committee call the Massage Therapy Advisory Committee (MTAC). This is huge! For the first time in many years, we now have a voice to help promote our professionalism in Ohio. MTAC should be ramping up in the coming months and can only help us to maintain our professional standing.
While, I realize the recent months have been challenging, please know that we have continued to work to better massage here in Ohio and will not stop until we addressed the needs of our members.
Looking into the future, we are anxiously awaiting the AMTA National Convention 2022 to be held right here in Cleveland, Ohio!!! The board of AMTA-OH is thrilled to be hosts for this! We hope to see each and every one of you there. We would love to have a record contingency of members and show the country how passionate AMTA-OH is. We love what we do here in Ohio!
Again, I thank you all for your continued support and lets show the rest of the country how AMTA-OH can Rock it in Cleveland!!!
Warm Holiday Wishes & A Happy New Year!
Melissa Ryan
President
Massage Therapy Advisory Council Created at State Medical Board
The State Medical Board of Ohio has created the "Massage Therapy Advisory Council" (MTAC) to help advise board members on issues relating to the practice of massage therapy. The MTAC was created after AMTA partnered with the Ohio Legislature to introduce an amendment to the State Operating Budget, House Bill 110. The amendment received strong support from all stakeholders, including the State Medical Board and was passed in late June 2021. This became law on September 30, 2021.
The new law required the State Medical Board to create the council and appoint members. It also required seeking the input from AMTA-Ohio Chapter while appointing members. MTAC will give Ohio's 12,000 licensed massage therapists formal representation before the decisions of the State Medical Board. In October the State Medical Board began a rigorous process to identify and interview candidates for the new advisory council.
AMTA is pleased to announce that the following people will serve on the initial Massage Therapy Advisory Committee:
Jack Beacon, LMT
Jennifer Cull, LMT
Kenneth Morrow, LMT
Heather Mello Roenker, LMT
Jacqueline Wolf, LMT
The council will meet at least four times per year and will likely work on other projects as directed by Medical Board staff. AMTA-Ohio Chapter will engage with the MTAC to help ensure our membership is heard in Columbus and we look forward to aiding the board in a fair and prosperous regulatory structure for Ohio's licensed massage therapists.
Jennifer Cull
Secretary and Government Relations Chair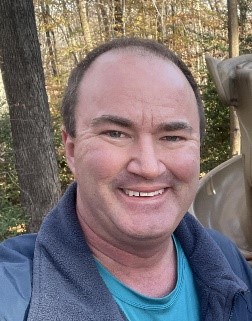 Board Member, Media Chair Update
Hello Everyone, Your friendly neighborhood board member here. It's been a very trying time for many of us in the field, especially for us who've seen a thing or two over the years. While the events over the past couple of years have prompted several therapists to retire, there are some who have decided that the legacy they built was too great to see leave. I was one of those. I heard that a local therapist that was getting to retire after 40 years in the field. She had established herself in Lakewood, OH in the mid-1990's and during that time created a loyal base of clients and therapists. This year I can proudly say that I am the new owner of Lakewood Massotherapy. I have a dedicated front desk crew and 14+ licensed therapists, each averaging 12 to 20 years of experience. I'm excited by what the future holds for us as we finish out 2021 with a sense of renewed hope.
CJ Bromfield
Board member and Media Chair
Board Member, Education Chair Update
Hi Everyone! Holly Wylie here. We are looking forward to this coming year and it is going to be AMAZING! To start with, WE get the privilege of hosting the AMTA National Convention in Cleveland, Ohio August 25 – 27, 2022! We are looking forward to seeing everyone there. We don't know about you, but we have felt very disconnected from our massage family. We would love nothing more than seeing all of you this year to reconnect. In an effort to make that happen we would LOVE your input. Please, use the link below to help us out. Tell us what you would like to do by answering the four simple questions, before January 24, 2022, it should only take you about one minute to complete.
Holly Wylie
Board member and Education Chair
Survey Let Us Know What You Think!
Financial Administrator Update
Hey all you beautiful humans, this is Jess your newest addition to the AMTA- Ohio board. I get the pleasure of overseeing and our boards budgeting and spending. I joined the board very shortly before Covid washed over us so I have yet had the opportunity to meet very many of you in person yet. I've got all my fingers crossed for 2022 National convention here in Ohio, I'm ready to mingle with you wonderful folks.
2021 has been a rollercoaster of a year for me, I gave birth to twin boys April 30th and finalized our family as a full house of seven. I currently treat a handful of massage clients while I seek a new space to set up my clinic in my small town of Wilmington. As a busy mom of five, including a cerebral palsy warrior, I am most looking forward to enjoying quiet time with my clients again in my new space, wherever that may end up being.
The AMTA-Ohio board is looking forward to our 2022 budget meeting. I am excited to see what ways we are able to Reconnect Touch in the new year for all of our members. Keep washing those hands through this cold & flu season so 2022 can be our year to return to in person events!!
Jessica Kirk
Financial Administrator
After much deliberation, the AMTA-OH Board of Directors has decided to follow the lead of National and cancel our state convention scheduled for this coming September. We made this difficult decision in an effort to help ensure the health and safety of all our attendees, as well as the presenters.
We had attempted to anticipate the trajectory of this pandemic and hoped it would be possible to Reconnect – Touch with each and every one of our members. Unfortunately, with the current rate of COVID cases which are only predicted to grow in the coming weeks and months, we feel it is in the best interest to cancel.
With that said, as I am sure you are well aware, the 2022 National Convention is to be held here in Cleveland! This will be our opportunity to shine and we hope to have an overwhelming number of attendees.
We will Reconnect – Touch, in Cleveland.
Thank you for your patience with our Board during these trying times.
Sincerely,
Melissa Ryan
President AMTA-OH
2021 AMTA State Convention Cancellation Letter
Massage Therapy & Acupuncture Updates June 3, 2021
Click here for link to the official announcement 
At the beginning of the pandemic, the Ohio Department of Health issued orders that contained requirements and guidance for providing health care services in Ohio. As of June 2, many Ohio Department of Health orders, including those impacting the provision of massage therapy and acupuncture services, have been lifted. Click here to review the Governor's press release. You can also view the Responsible RestartOhio Social Distancing, Masking, and Congregating document and stay updated on the Department of Health's guidance for healthcare providers here.
We are grateful for the efforts our healthcare licensees have made to continue to provide care for Ohio's citizens during the pandemic. As always, we will continue to update our licensees as information becomes available.
Trusted Resources
State Medical Board of Ohio COVID-19 updates
Board of Pharmacy updates
State of Ohio's website
Department of Health hotline
Centers for Disease Control and Prevention
World Health Organization
DEA
Ohio Vax-a-million, Kids Vaccination, Expiration of Health Orders, COVID-19 Vaccine Providers, COVID-19 Vaccine and Routine Immunizations, Disposal of Expired/Expiring COVID-19 Specimen Collection Kits, New PSA & Current Case Data
May 14, 2021
Pandemic Vaccine News & Updates
Click here to view the Ohio Department of Health's vaccine preparedness office weekly update, a guidance document that shares current vaccine information and important resources with Ohio providers.
Ohio Vax-a-million
In Wednesday's statewide evening address, Governor DeWine detailed a series of statewide drawings to provide incentives for Ohioans to get a COVID-19 vaccination. Ohioans aged 18 and older will be entered into "Ohio Vax-a-Million," a weekly drawing with a prize of up to $1 million.
The pool of names for the "Ohio Vax-a-Million" drawing will be derived from the Ohio Secretary of State's publicly available voter registration database. Additionally, a webpage will be available to register.
A total of five weekly drawings for each prize will take place, with the first winners being announced May 26. Winners must have received at least one dose of a COVID-19 vaccine by the date of the respective drawing.
The drawings will be administered by the Ohio Department of Health, with technical assistance from the Ohio Lottery Commission, and will be funded through existing allocations to the Ohio Department of Health of unexpended coronavirus relief funds.
Kids Vaccination
Governor DeWine announced COVID-19 Pfizer vaccinations are now available to Ohio's youth age 12 years and older, following members of the CDC's Advisory Committee on Immunization Practices (ACIP) recommended the use of the Pfizer COVID-19 vaccine for this age group.
Additionally, Ohioans 17 and under who are eligible to receive a COVID-19 vaccination will be entered into a drawing for a full, four-year scholarship to any of Ohio's state colleges and universities, including full tuition, room and board, and books. A total of five weekly drawings for a full, four-year scholarship will take place, with the first winner being announced on May 26. A webpage will be available to register those who qualify.
Expiration of Health Orders
Governor DeWine also announced that he has asked the Ohio Department of Health to remove most pandemic health orders on June 2. The timeline will allow any Ohioan who has not yet received a COVID-19 vaccine to obtain one to protect themselves and others before the lifting of coronavirus mitigation protocols.
Measures being removed will include facial covering protocols, social distancing guidelines, and capacity restrictions for indoor and outdoor events.
Governor DeWine announced that any pandemic health orders that would remain solely relate to either 1) nursing homes and assisted living facilities, which will also to have federal safety protocols, and 2) data collection related to the pandemic.
COVID-19 Vaccination Provider
The Ohio Department of Health has provided a letter for primary care physicians who wish to enroll as a COVID-19 vaccination provider. It includes important updates and clarification about the enrollment requirements.
COVID-19 Vaccine and Routine Immunizations
Click here to view a statement from the American Academy of Pediatrics regarding its support for childhood and adolescent immunizations at the same time as COVID-19 vaccines.
Disposal of Expired/Expiring COVID-19 Specimen Collection Kits
Many unused COVID-19 specimen collection kits distributed throughout Ohio have either expired or will soon reach their expiration date. Therefore, ODH is making the following recommendations for the disposal of these unused materials:
It is permissible to discard unused Viral Transport Media (VTM) as regular trash.*
It is permissible to discard unused swabs as regular trash.*
* Not managed as infectious waste per Ohio Environmental Protection Agency (OEPA), see below.
A memo dated May 6, 2021, from OEPA indicates expired VTM disposable samplers do not need to be managed as infectious waste, as there is no reasonable expectation of the presence of an infectious agent. Therefore, the materials noted above are being disposed of because they are unused and past the expiration date provided by the manufacturer.
In addition, ODH will not be accepting returns of unused expired or expiring COVID-19 specimen collection kits or ancillary testing materials.
To replenish expired supplies or for ongoing COVID-19 testing needs, please submit a standard resource request through your local emergency management agency for additional supplies. Click here to view a PDF version.
New PSA
Governor DeWine introduced a new public service announcement that encourages Ohioans to get vaccinated, featuring Cleveland Browns Coach Kevin Stefanski.
Current Case Data
In-depth COVID-19 data for Ohio: coronavirus.ohio.gov
Ohio's central scheduling system: gettheshot.coronavirus.ohio.gov
Ohio mass vaccination information: coronavirus.ohio.gov/massvaccinationclinics
All vaccine providers: vaccine.coronavirus.ohio.gov
More vaccine information: coronavirus.ohio.gov/vaccine
We're All In This Together
Dear AMTA Family,
Many massage therapists across the country are continuing to practice with enhanced safety protocols in place. No matter where you are in the process of navigating the challenges of the pandemic—whether you are seeing clients, your massage practice is currently closed, or you're preparing to reopen— we are committed to supporting you at every stage. To that end, we want to make sure you have the latest updates related to massage and COVID-19 in your state.
Ohio Massage Update
Support For You And Your Practice
We also want to remind you that we have the following resources to help guide and support you and your massage therapy practice.
Make Sure You're Protected
Whether you are currently seeing clients or about to return to your massage therapy practice, make sure you're covered with our comprehensive liability coverage. You can rest assured that AMTA's membership includes massage insurance coverage that has no exclusions for this coronavirus or any communicable disease.
AMTA's Government Relations Team is continuing to engage with federal, state and local officials for updates on laws, executive orders, regulations and guidelines that impact massage therapy. We remain here for you and will continue to help you navigate the pandemic each step of the way.
Your AMTA Team
Support HB (House Bill) 81 & SB (Senate Bill) 55 to stop unlicensed massage!
American Massage Therapy Association – Ohio Chapter
What do the bills do?
-A loophole currently exists in Ohio law that allows individuals to perform massage, as long as they do not call what they are doing "massage therapy" or advertise their practice as "medical" or "therapeutic massage".  HB 81 and SB 55 close this loophole.
Why does Ohio need this legislation?
-Ohio has a proud history of recognizing massage therapists as an integral part of the healthcare delivery system and has maintained a highly regarded license at the State Medical Board. Ohio's loophole needs to be closed. Unlicensed massage puts patients at risk of harm and injury and puts LMTs in danger of bad actors. At best, unlicensed massage could hurt patients due to untrained techniques, and at worst, is used as a front for human trafficking and prostitution.
Do HB 81 and SB 55 allow townships to increase fees on LMTs?
-No. The $250 filling fee and $125 renewal fee mentioned in the bills are current law (and could be done today) and require a legislative action by the individual township trustees to be issued.
-Under current law, townships can regulate massage and can create and require their own township massage license. HB 81 and SB 55 delete their ability to "create a license" and amends their oversight ability.  Also, under current law, a township could pass a law requiring LMTs to get periodic physical exams to confirm that the LMT "is free of communicable diseases."  HB 81 and SB 55 delete this ability.
What do HB 81 and SB 55 do for local governments?
-Both bills retain township and municipal (under home rule) authority to zone, set hours, and make laws considered necessary, but requires that any massage be done by an LMT.
Will these bills help the large massage franchises only?
-No. HB 81 and SB 55 will stop unlicensed massage. All LMTs in good standing with the State Medical Board, no matter their location of business, will continue to be able to practice with no new oversight from the State of Ohio
Why should LMTs support these bills?
-Licensed Massage Therapists ARE trained limited practitioners of medicine. These bills recognize LMTs as such and takes back our medical profession from bad actors such as human traffickers. This bill prioritizes the health and safety of LMTs, our patients, and the entire State of Ohio.
AMTA HB 81 SB 55 FAQ (click to view as a pdf)
With the support of the Medical Board of Ohio, the AMTA submitted testimony in support of an advisory committee for massage therapy.
Here is the link to the video:
http://ohiochannel.org/collections/ohio-house-finance-subcommittee-on-health-and-human-services
(Segment begins at 1 hour & 33 mins into the committee meeting)
Here is the Statement made by AMTA Ohio President, Melissa Ryan
(Click the text above for full statement from the Medical Board)
Medical Board licensees who have licenses set to expire during the period of emergency (March 9, 2020 – April 1, 2021) now have until July 1, 2021 to renew their license.
Despite this renewal extension, all affected licensees are still able to renew at their regularly scheduled deadline. A couple benefits to doing so are:
1. There is no risk of forgetting to do so later resulting in an expired license and having to pay an additional late renewal fee.
2. Staying on the same renewal cycle timeline you are used to. Whether you renew now or at a later date, your next license renewal date will not change. For example, if your license is due to expire on January 1, 2021, your next renewal date will be on January 1, 2023, regardless of when you renew during this extension period.
You may check the expiration date of your license at eLicense.ohio.gov.
Spoofing Scam Continues
Warning from the State Medical Board of Ohio
Licensees should remain aware that a scam continues to target and affect Ohio prescribers. Scammers are calling, faxing and emailing medical professionals claiming to be agents of the State Medical Board of Ohio (SMBO), agents of the DEA or agents of the FBI. These scammers claim that the professionals' medical and drug licenses have been compromised and are being used by other entities in a drug trafficking scheme. As a result of these allegations, the scammers direct the medical provider to wire money to foreign bank accounts. Please remember, SMBO investigators, DEA agents and FBI agents will not ask for fine payment or personal/sensitive information over the phone.
When the scammers communicate via phone call, they spoof the legitimate phone number for the SMBO (614-466-3934). Be aware that scammers have the ability to spoof phone numbers to appear as though they legitimately belong to the entity they are claiming to be. If the Medical Board is truly conducting an investigation, and that individual faces action against their license, they will receive an official notice of opportunity for a hearing either via certified mail or by personal service. Further, emails originating from actual Medical Board staff end in @med.ohio.gov.
There is additional information posted on our website. Learn how to identify a legitimate investigation, how to verify if the caller is from the Medical Board and how to file a complaint if you are contacted by a scammer.
If you are contacted by a scammer, please report the incident to your local law enforcement and Ohio's Attorney General by filing a complaint online at ohioprotects.org or by calling 800-282-0515.
https://med.ohio.gov/Publications/Recent-News/spoofing-scam-continues
Check your Email & Spam folder for an email from the Medical Board
Letter To Therapists About Renewal
Click the link to see the example
Don't Delay, Renew Today!
License Renewals Due December 1, 2020!
Previously, the State of Ohio passed a law which extended your license expiration date to either 90 days after the declared COVID-19 emergency ended, or December 1, 2020, depending on which occurred first.
Although the state emergency has not been lifted, the December 1, 2020 deadline is approaching and will be enforced. By law, you will need to renew your license by December 1 for it to remain active. As a reminder, your renewal schedule has not changed, even though you were permitted to renew your license later than usual. For example, if your normal license renewal was due on June 30, 2020, your next renewal date will be on June 30, 2022, regardless of when you renewed during this extension period.
To renew your license, log into your account at elicense.ohio.gov.
Please feel free to contact the medical board at License@med.ohio.gov if you have any questions or need any assistance during the renewal process.
Looking for a Licensed Massage Therapist?